The Erwin Hymer Museum – The entire world of motorhoming
We invite you, your whole family and your friends to come and discover the cultural history and technical traditions of caravanning. Spanning over 6,000 m², our exhibition brings to life the dreams and visions of motorhoming from the past right into the future! The historical vehicles from all over the world, caravans, motorhomes, camper vans, cars and motorbikes – from the tiny to the enormous and the sublime to the ridiculous – will take you on a trip down memory lane as they tell their amazing stories.
Let us take you to the places you've always dreamt of visiting along the greatest routes of all time! Immerse yourself in the adventures of the pioneers, find out fascinating facts about technology, development, production and design, and discover the visions of motorhoming of the future.
Our interactive exhibition with fantastic exhibits and lively events and activities, as well as our museum shop and our museum restaurant "Caravano", give you the opportunity to experience an exciting day touring the world in ways that are always new and surprising!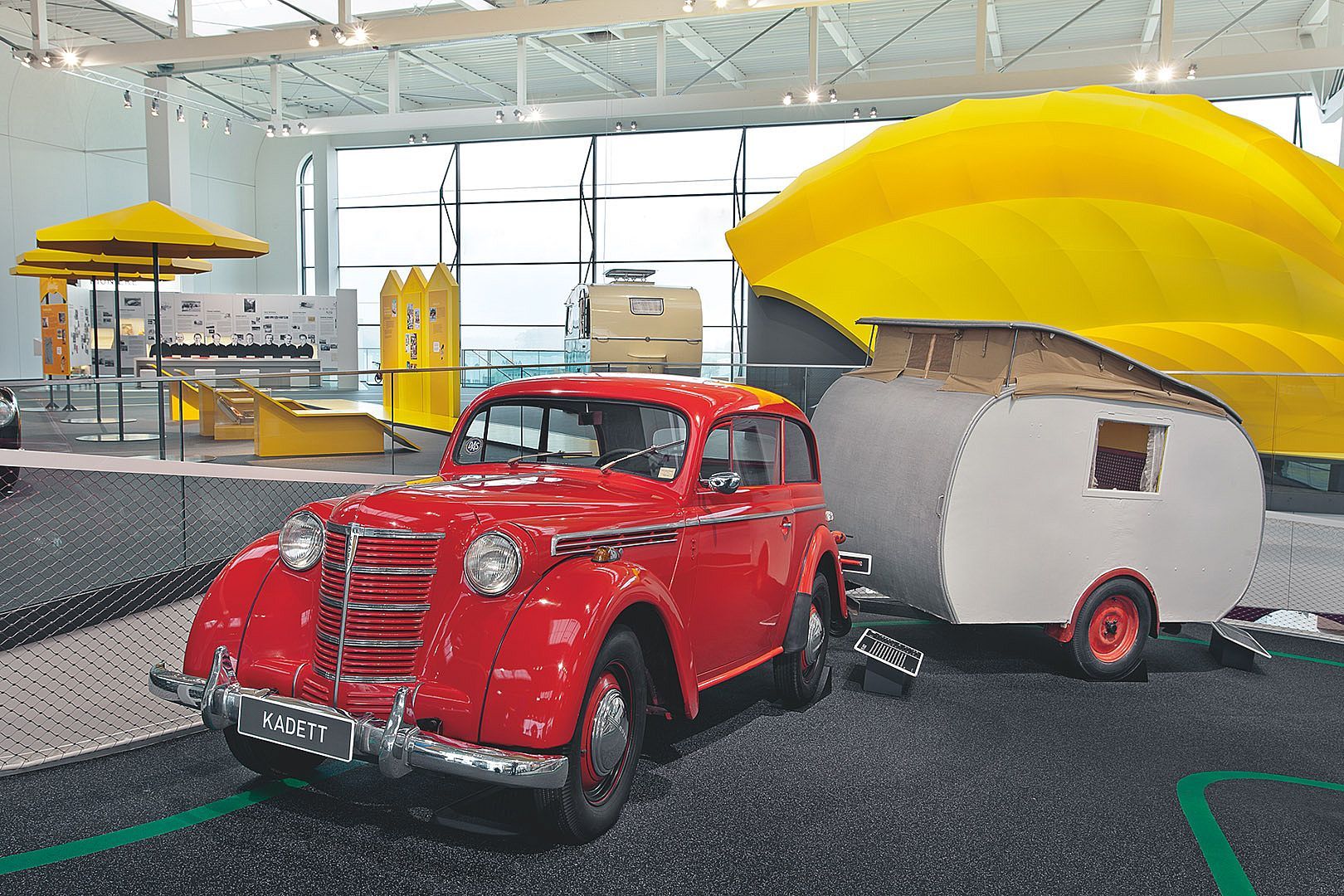 Exhibition
A delightful parade of more than 80 old-timers and historical leisure vehicles from all around the world flank the dream routes that lead to the destinations that travellers long for.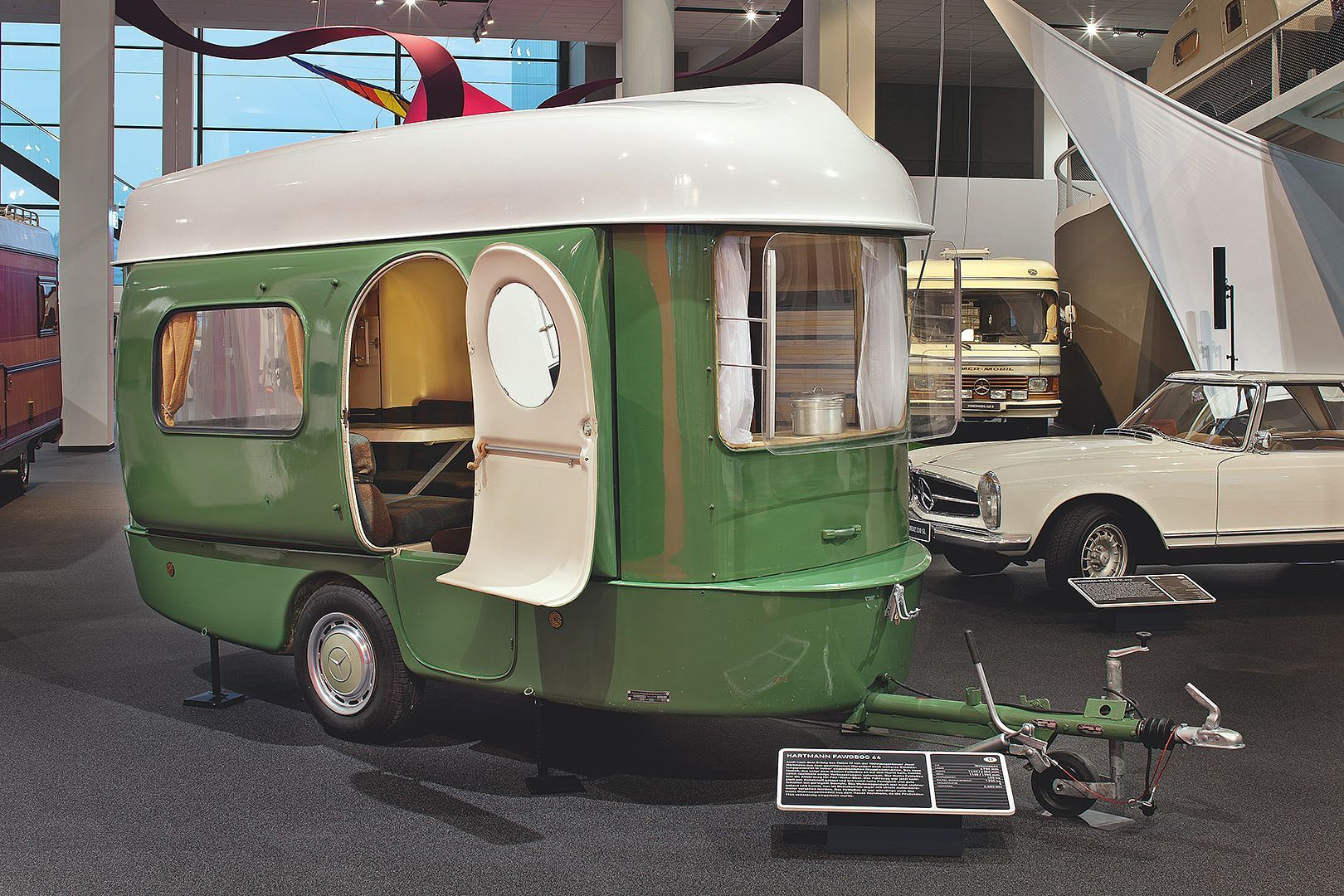 Collection
The Erwin Hymer Foundation's collection currently comprises approx. 250 vehicles ...

learn more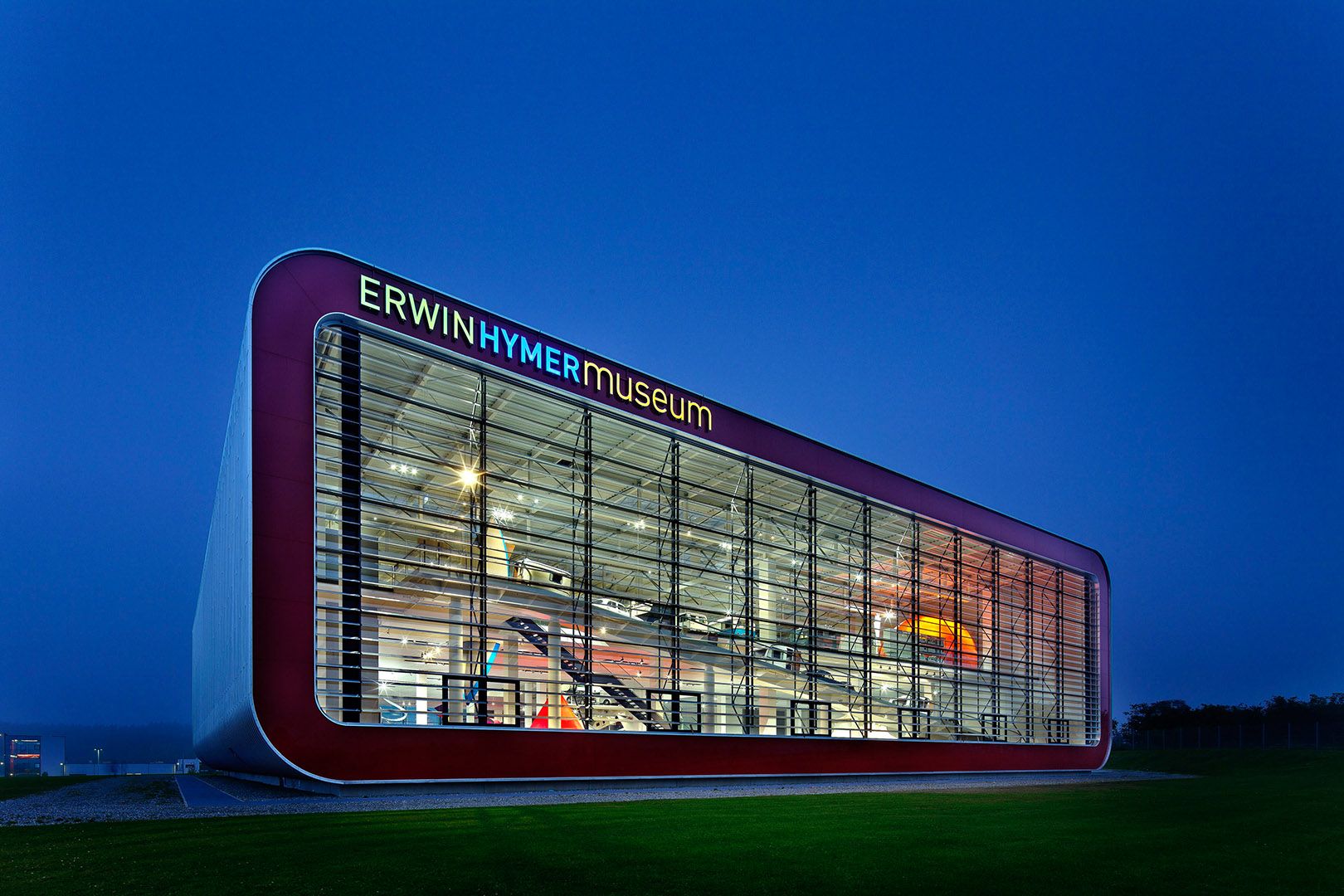 An Insight and an Outlook – The Window to the World!
The museum building, which is flooded with light, is an extraordinary eye-catcher. Located directly on the main connecting road B30 between Ulm and Lake Constance, it is immediately noticeable.
Erwin Hymer Foundation
The non-profit foundation under civil law was launched in 2001 by Erwin Hymer with the purpose of promoting art and culture, especially the promotion of cultural assets in technology, as well as the establishment and maintenance of a museum for caravan and motorhome old-timers.