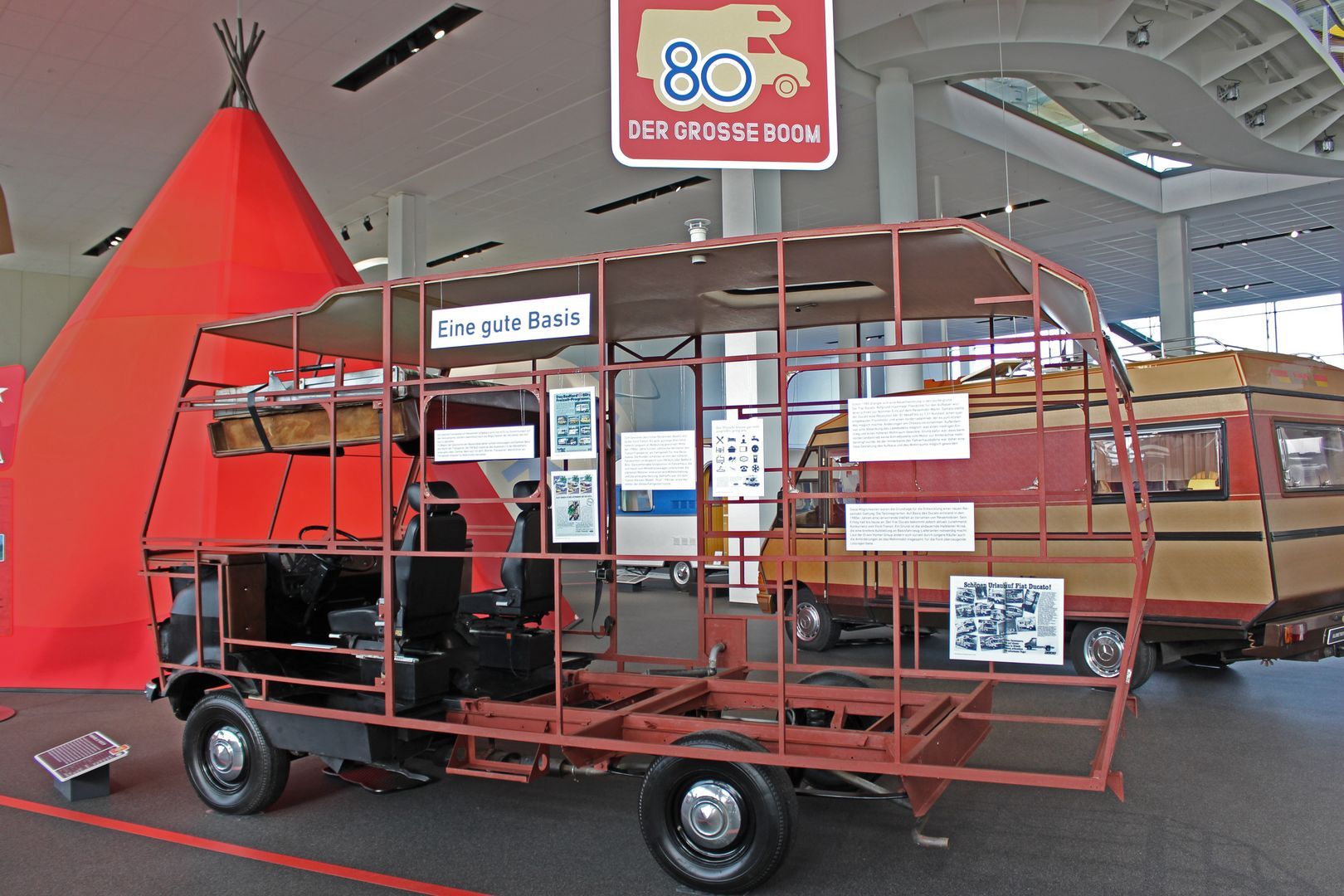 Discover new stories again and again!
Our exhibition programs change several times a year and always show new exhibits, such as vehicles, pictures, travel utensils, stories, and much more. . The special exhibitions are integrated into the large museum exhibition and invite you to discover and experience the exhibition over and over again.

The exhibition logos and our digital media guide lead to the stories and vehicles. Wanderlust and spirit of adventure will be awakened again and again! Guaranteed!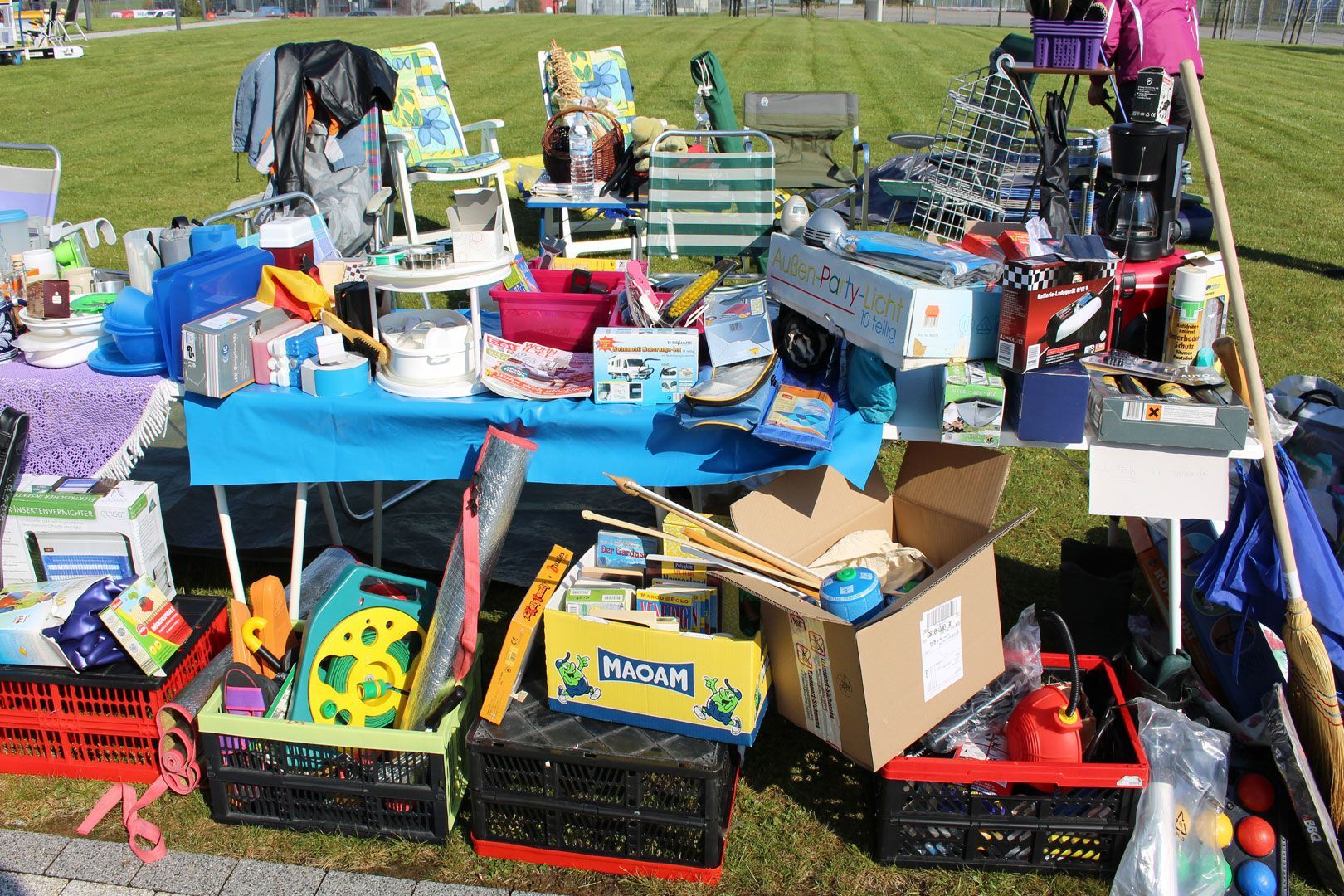 Camping flea market on 29 April 2023
Are you still missing something or other for your camping vacation? Or do you have camping and leisure accessories, travel books or a caravan that you no longer need, but others do? At our camping flea market you can browse, exchange, buy and sell at your leisure.
Information is available from Thorsten Gerstmann:
Tel:. 07524 976676-34
E-Mail: tg@erwin-hymer-museum.de
Crazy Camping - Crazy Guys May 20/21, 2023
Adventurers, people, types and their crazy stories wanted!

You own a camping vehicle that is miles away from series production? Your camping vehicle is a prototype, a self-built version or part of a small series that didn't make it to market? Then apply as a participant for "Crazy Camping 2023". You and your "crazy" vehicle will be part of our exhibition for two days and transform our museum into the craziest campsite in Europe for one weekend!
A "crazy" program with adventure stories, bizarre encounters, weird and unusual things around mobile travel invite you to participate. Present your vehicle to our visitors and exchange ideas with like-minded people.

Want to be part of it?

Then call us or write an e-mail to
to Markus Böhm, Phone: +49 7524 976676-21
E-Mail: mb@erwin-hymer-museum.de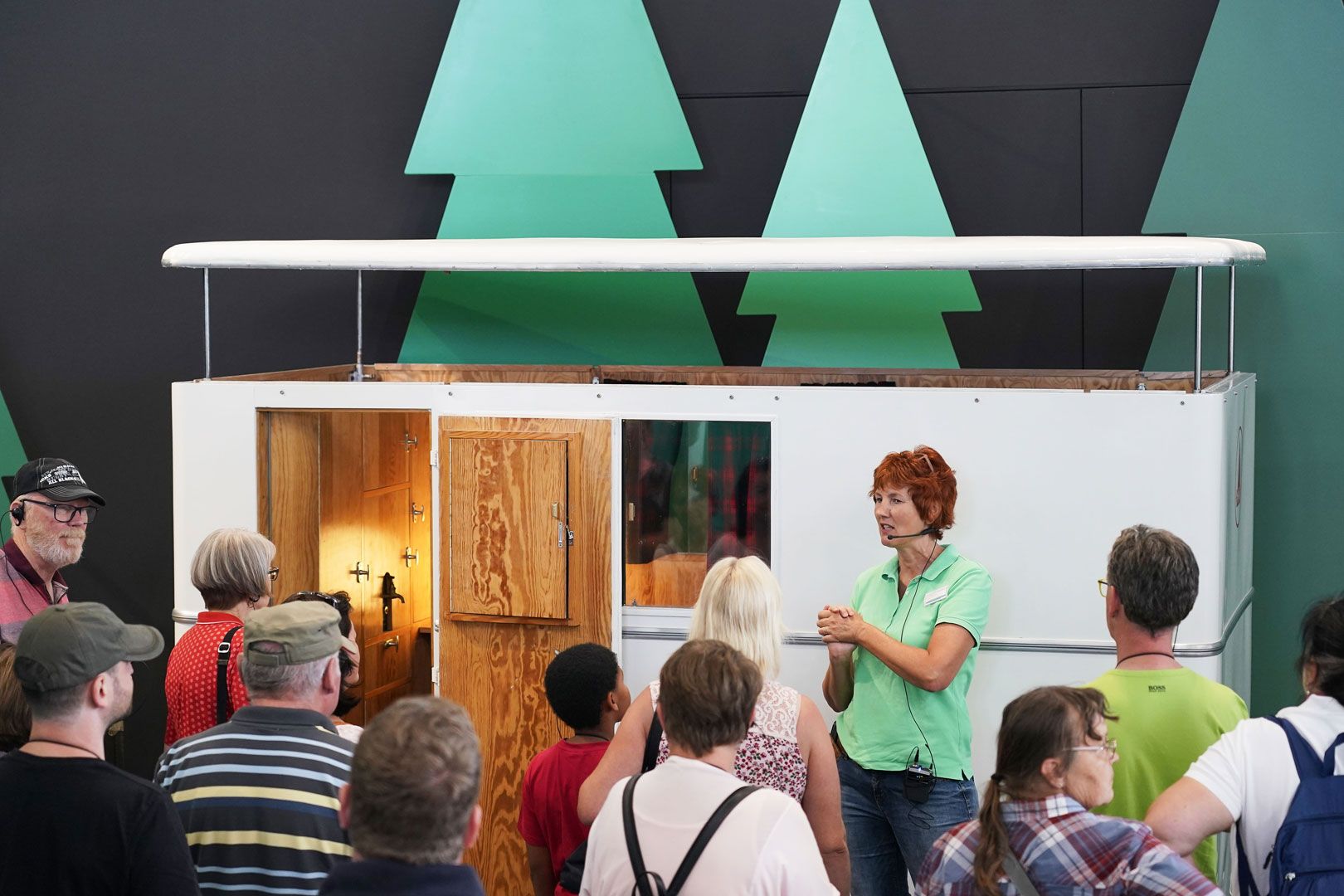 Open tours
Discover the world of mobile travel together with a tour guide.
Duration 60 minutes, Sundays at 2 pm, Thursdays at 5 pm.
Thursday, June 16 (Corpus Christi) at 2 and 5 pm!
Registration at the museum box office, tel. 07524-97667600, cost 4 € / adults, children from 6 years / 2 €, plus museum admission. Children and teenagers up to 18 years have free admission!
Individual guided tours for up to 20 people can be booked by calling 07524-976676-45. Duration 90 minutes in German, flat fee 80 €, plus museum admission.