summer specials! Vintage camping live!
The large lawn in front of the museum is transformed into a historical camping exhibition, adventurers talk about their journeys to the Orient ...
Our exhibition program
Our changing exhibition programs take you deeper into the world of mobile travel. Numerous vehicles, experience and hands-on stations move into the permanent exhibition and make the visit to the museum a new journey of discovery again and again.
Currently in the exhibition: "Eriba Touring - Trailer with wanderlust"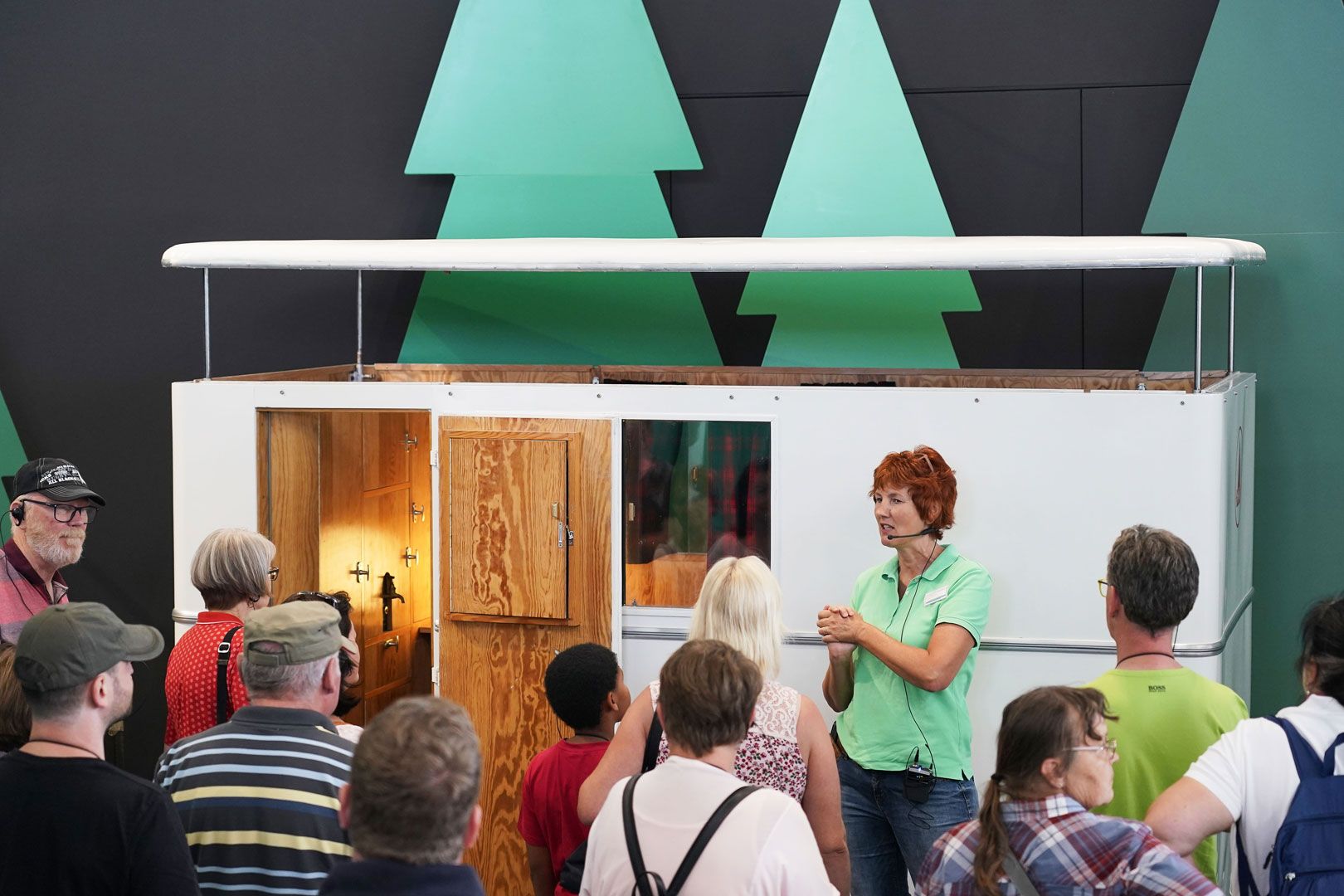 Open tours
Discover the world of mobile travel together with a tour guide.
Duration 60 minutes, Sundays at 2 pm, Thursdays at 5 pm.
Thursday, June 16 (Corpus Christi) at 2 and 5 pm!
Registration at the museum box office, tel. 07524-97667600, cost 4 € / adults, children from 6 years / 2 €, plus museum admission. Children and teenagers up to 18 years have free admission!
Individual guided tours for up to 20 people can be booked by calling 07524-976676-45. Duration 90 minutes in German, flat fee 80 €, plus museum admission.
Join-in activity – To be creative away during the Whitsun holidays
Seemingly useless objects are creatively given a new lease of life. Empty packaging, caps, etc. are used to create self-made pull-along travel mobiles and upcycled vehicles.
The children build and design their own individual vacation toys and learn along the way that not everything that is normally thrown away has to be waste.
An activity that is fun for the whole family! :-))
Craft and recycling materials will be provided. Children up to 18 years have free admission!
Whitsun vacations, 04 - 19 June